Roto-
Rooter


Moose Jaw, SK

And away go troubles down the drain.
Clogged drains and pipes might just seem like an inconvenience at first, but can lead to substantial – and expensive – damage later on. Instead of waiting until the situation blows up, give us a call, and we'll get the problem solved before you have a giant mess to deal with.
Roto-Rooter Moose Jaw provides drain solutions and sewer services for Moose Jaw and surrounding area. We pride ourselves on safe, knowledgeable, and sanitary services, and do our best to ensure that you and your home are safe.
*** Please note that we DO NOT provide plumbing services!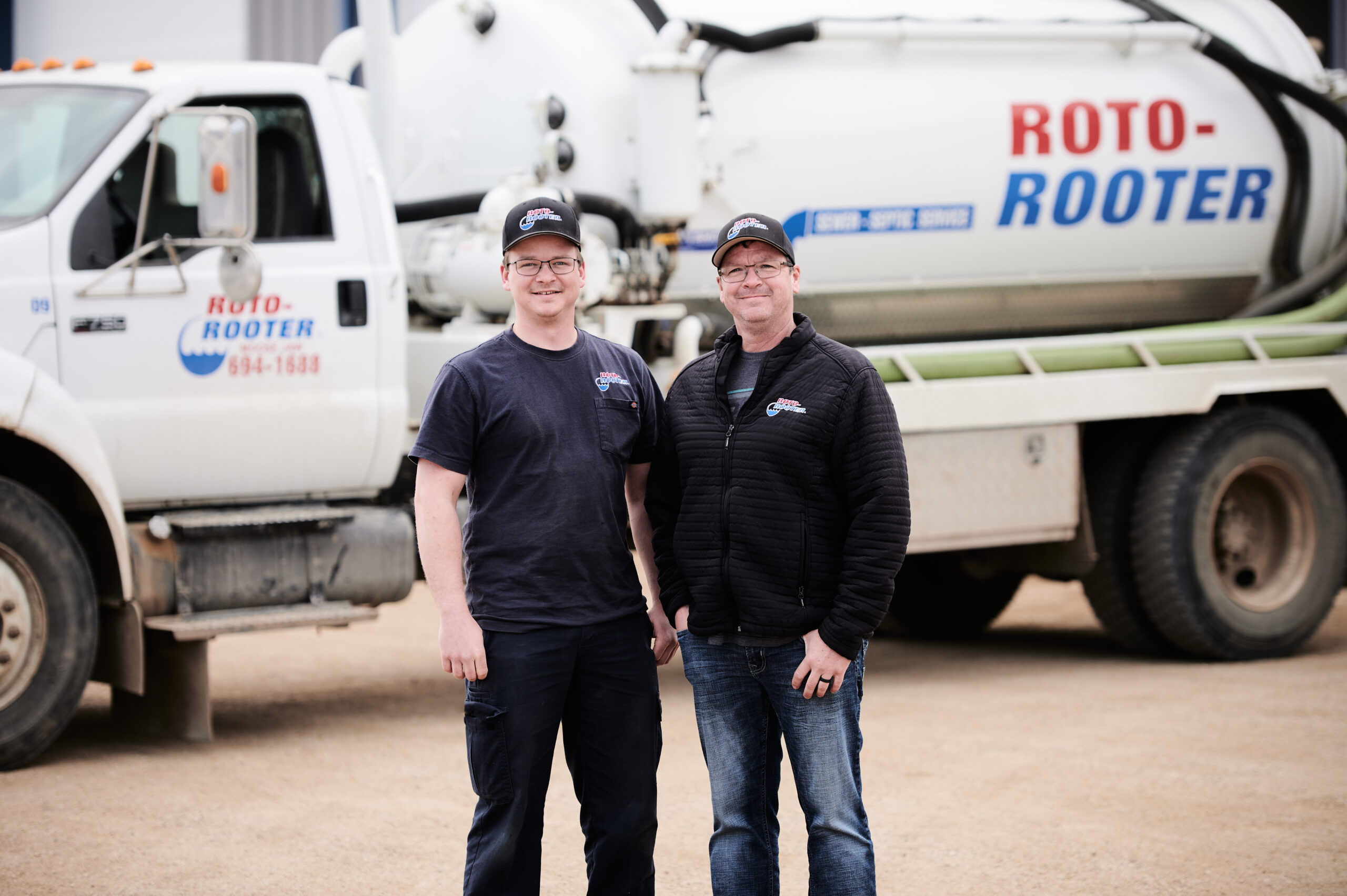 Video Inspections with line locate services which allow us to identify any structural defects.
Thank you Roto-Rooter Moose Jaw for cleaning out our mud pits this morning! Bring on the mud and warm weather!
Devo's Car Wash – Moose Jaw
Friendly service and was able to have someone here quickly. Thank you!
Stephanie Shepherdson
Roto-Rooter Moose Jaw are amazing!!! Friendly, courteous and knowledgeable. I highly recommend them.
Kathy Avinou
10 ⭐️ I highly recommend Roto-Rooter! I messaged on Friday afternoon after my sewer backed up in my basement and Logan arrived Saturday at 10am. He was efficient, honest, professional, helpful, and personable. Reasonable price and extended hours including the weekend ? definitely my #1 phone call every time!!!
Nicole Louise Carpentier
Many Thanks to Logan with Roto-Rooter!
….with the weather pushing almost -40 in the freezing prairie winter night ..we had Prompt Professional service! This determined man..had us up & running with a successful draining tub that wasn't kind to him. Logan won..lol
Music to our ears…You can have your warm bath now
Laurie Wallace
Excellent company to deal with!! Very fast & efficient service!! Always respectful & prompt!! We've had Logan come into our home about 3 or 4 times and he's been amazing! Very knowledgeable! Would highly recommend this company! Thank you!
Brigitte Verville
We had Roto rooter come to our house and clean out tree roots. Very clean,polite and the service is terrific! Always are go to company!!
Steve Barnes
Very professional, courteous and efficient. I highly recommend Roto-Rooter Moose Jaw!
Marty Demenciuk
Thanks so much for helping us out in an emergency. We can't say enough about the prompt and great service! Highly recommend this company!
Kent Hagel
Had service tech Chad here today as well as his supervisor they both did an excellent job went well above my expectations, would recommend this company to anyone needing their services.
Warren Buchholz
Fast response time, efficient workers and excellent customer service! I've had two clean outs done over the years and MJRR never disappoints!! Pricing was very reasonable for out of town service – MJRR will always be my first call. 
Jordan Mann
Came fast and and were efficient. They scoped my drain for half the price. Great people.
Jordan Barry